shift your life
to the next level.
WE MAKE SELF CARE EASY, FAST AND FUN.
Discover a new way to feel awesome.
Try every session for 50% off!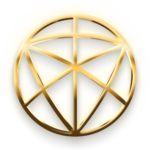 Your wellness adventure begins here.
Discover new ways to feel awesome in a vibrant, state-of-the-art wellness facility where science-backed technology meets mindfulness. Vortex offers private wellness sessions to level up your mind and body, shift your state, and leave you feeling fantastic.
You've done the 'spa thing' – this is a new thing. We're flippin' the script on self care to help you increase energy, decrease stress, and feel good fast in a cozy, luxurious space.
(And you won't be getting shushed by half-naked strangers… just sayin'.)
YOU MAY ENJOY THIS PLACE IF YOU WANT TO:
Yeah, we thought you might be into that.
Scroll through the sessions below and click to learn more or book.
immersive meditation | reduce stress | improve mood
It looks like a space ship but it's the world's first technology-enabled meditation pod. Binaural beats, colour therapy and energy enhancing microcrystalline tiles come together to take you to outer space (or inner space) and back in 20 minutes.
reduce stress & anxiety | recalibrate your nervous system
Lay back and relax while you hear and feel the medical-grade frequencies being absorbed into your body. Tune features vibroacoustic technology to help you vibe on a whole new level and feel great in just 15 minutes.
reduce inflammation | improve energy + skin + sleep
This one's short and sweet with a little bit of heat. Rock out while red and near infrared waves penetrate your body to stimulate production of cellular energy and accelerate recovery. You can literally feel the good vibes
recover faster | increase circulation | awesome relaxation
Give that hard-working body of yours a bear hug. We use the Normatec Pro recovery system to squeeze the $#!% of your lower half. Choose between legs (boots) or hips (shorts) then lay back and relax in your private pod. You can thank us later.
detoxify | reduce inflammation | improve heart health
Get your sweat on in your private infrared sauna suite. Listen to music, meditations, or watch Netflix on a big screen. Enjoy your own fridge with cold towels & water, weights, bands, yoga mat and of course a private shower to cool down after. Amazing!
skin + lung health | boost immunity | super relaxing
Think "salt cave", but make it modern, private and turn up the heat a bit. Low-level infrared meets halotherapy for a relaxing experience that's fantastic for your skin and lungs. It's like a day at the beach, without the sand in your business.
improve sleep | decrease stress + anxiety | recover faster
This science-backed power nap can turn off your stress response, slip your brain into a restorative state, and give you the benefits of 2-5 hours of sleep in one session. We know what you're thinking: shut up and take my money.
human charging station | improve cell health | decrease stress
You'll lay back and relax while frequencies get pulsed into your electromagnetic field. This helps your cells respirate and increases microcirculation to de-stress your body. Basically, it makes your cells go from raisins to grapes again. Awesome!
Don't just survive – thrive!
We're on a spinning rock hurling through space during some wildly uncertain times. Let's make sure your 'space suit' is in good condition, shall we?
We've handpicked the best science-driven wellness tech and brought it together in one amazing space.
Whether you're a bio-hacker or a wellness newbie, Vortex has something to help you proactively participate in your body's ability to thrive.
Attention athletes and fitness buffs – you're gonna love this place.
Vortex gives you access to the same technology used by professional associations and sports teams to level-up their performance and recovery –We're talking NHL, NFL, NBA and the US Ski and Snowboard teams.
Improve your body's functionality and regenerate like a pro. Show yourself what you're capable of and kick ass at everything you do.
Make more time for 'me time'.
You take your car to the shop when the 'check engine' light comes on and you plug your phone in when the battery is low… but what about you?
Through unique, immersive sessions, Vortex provides the space for you to perform a "system check" and have a truly energy-shifting experience that charges the connection to your mind, body and beyond.

Now let's normalize showing up for yourself and recharging before the warning lights start flashing!
choose your own wellness adventure.
raise your vibe & Shift your energy.
Feel a shift the second you step inside. We've created a high-end, high-vibe space to make you feel comfortable the instant you arrive. Down-to-earth but out of this world, we want you to feel like you're in the home of a friend who just happens to have a lot of cool toys.
With state-of-the-art technology, private suites and wellness pods, we provide the space and opportunity for you to reset and reconnect.
Activate your best self and feel amazing.
Whether you're an athlete looking to level-up your game, an exhausted parent who needs a retreat from the kiddos, or just a human trying to navigate the intense stresses of the world, Vortex has something for everyone. 
Our sessions are designed to help you enhance your energy and decrease your stress. You're invited to take the time to shift into the present moment and tap into that amazing inner power of yours.  
And if your version of wellness is zoning out to music or indulging in a lil' Netflix and chill – we've got your back.
stress less. connect more.
RISE ABOVE THE CHAOS AND ENJOY THE CALM.
We live in a time where maintaining a positive focus is becoming a daily challenge; it's no secret that the past few years have been a complete gong-show. Alas, from the ashes of the dumpster fire, we rise.
All jokes aside, there is a lot going on, and it's easy to feel run down by the heaviness of the world. That's why maintaining a high level of awareness of your body, mind and self-connection is so important for physical and mental well-being.
We believe self-care is more vital than ever, and that empowering people to create a stronger relationship with themselves is key in creating a better world for all of us.
So what are you waiting for?
It's time to get your wellness on.
HOP OFF THE HIGHWAY OR TAKE THE TRAILS – We're here for you.
monday 10-5
tuesday closed
wednesday 10-7
thursday 10-7
friday 10-7
saturday 10-5
sunday 10-5